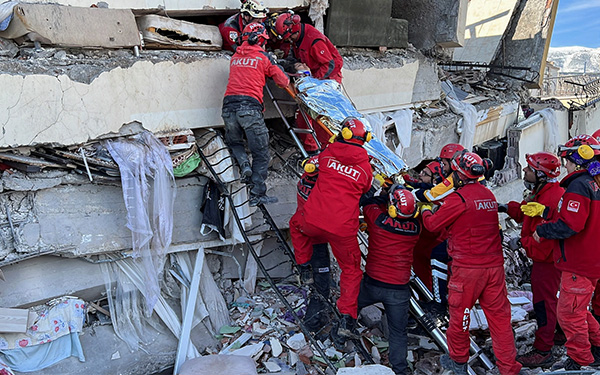 Preparing British Columbia for a Massive Earthquake: Lessons from the Earthquake that Rocked Turkey and Syria
The earthquake that struck Turkey and Syria serves as a valuable lesson for British Columbia in terms of emergency preparedness and disaster management. The event highlights the importance of being prepared for such disasters and the consequences of not being prepared.
For Individuals and Families: What did we learn?
The importance of having an emergency plan: Having an emergency plan in place is crucial for families during the aftermath of a deadly earthquake. This plan should include meeting places for family members, emergency contact information, and a plan for how to communicate in case of an earthquake.
The need for emergency supplies: Having a well-stocked Emergency Kit can help families during and after an earthquake. This kit should include food, water, first aid supplies, and other essentials that can help sustain a family for at least 72 hours per person.
The importance of earthquake insurance: After a deadly earthquake, many families may find themselves without a home or with significant damage to their property. Earthquake insurance can provide financial support to help families rebuild their lives.
The value of community support: Communities can come together during and after a disaster to support each other and provide essential resources and services. Families should be familiar with local community organizations and resources that can help in the aftermath of an earthquake.
The need for mental health support: The aftermath of a deadly earthquake can be traumatic and cause significant stress and anxiety for families. It's essential to address mental health needs and provide support to those who are struggling. This may include counseling, support groups, and other resources that can help families cope with the emotional impact of the disaster.
Take action: How will you and your family take action towards preparedness? Start with a 72hr Emergency Kit here
For Businesses: What did we learn?
Disaster management and preparedness are crucial in reducing the impact of earthquakes. This includes measures such as evacuation plans, risk assessment, communication strategies, and emergency response plans. The government, private organizations, and citizens must work together to ensure that the region is prepared for a massive earthquake.
Steps to be taken to Prepare for a Massive Earthquake
Conducting Regular Risk Assessments: Regular risk assessments should be conducted to identify the vulnerable areas and the measures that need to be taken to reduce the impact of an earthquake.
Strengthening of Buildings: The government should encourage the use of seismic-resistant construction techniques and retrofitting of existing buildings to make them more resilient to earthquakes.
Evacuation and Emergency Response Plans: Evacuation plans should be in place for the employees, and emergency response plans should be formulated to ensure a quick response in case of a disaster.
Awareness and Education: The public should be made aware of the risk of earthquakes and the measures they can take to reduce the impact. Regular drills and training sessions should be conducted to educate the public on the importance of preparedness.
Investment in Technology: The government should invest in technology such as early warning systems to provide advance warning of earthquakes and to mitigate the damage.
Taking action: Provincial Earthquake Exercise, The Coastal Response 2023
Friday, February 7th, saw the beginning of the large-scale emergency preparedness program named 'Coastal Response 2023', which kicked off with a simulated warning sent out by British Columbia's Ministry of Emergency Management and Climate Readiness to all taking part in the simulations.
Approximately 50 emergency operations centers in British Columbia are carrying out a drill this week to replicate a 6.8 magnitude earthquake that would impact the Lower Mainland region.
Starting four days after the simulated earthquake scenario off the coast of Richmond and Tsawwassen, an emergency preparedness exercise will be conducted by the government. This test aims to assess their overall readiness, specifically honing in on co-ordination and communication among agencies.