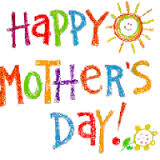 Mother's Day is just around the corner. While it has become one of the major holidays in the North America, giving us a chance to honor the individuals in our lives who care for us, why give her the same old gift.  Some women will have the luxury of being pampered at home with entertainment and meals prepared for them by family members. Flowers, chocolates, jewelry are among the most popular gifts for Mothers. Flashy gifts are nice, but all that Mom wants is to feel appreciated, loved and safe.
Why not think about safety this time? Here are a few suggestions:
She likes biking – get her high-visibility clothes.
Your Mom has a green thumb – she will be thankful for a gardening kit with knee pads, a cooling hat, and protective gloves.
If she likes to attend live sports events, she will need hearing protection. Buy her fancy ear plugs or noise cancelling ear muffs.
Is she a DIYer? Wearing a dust mask or a respirator is a must when engaged in home improvement activities – get her one, and she will be well-protected during her favorite DIY project. A safety ladder is another good option for active home improvement enthusiasts.
Help her take care of the ones she loves most – give her a first aid and/or a 72hr emergency preparedness kit
As you can see, the choices are limitless. Think about what she really needs, you still have time to make the right decision. Celebrate everything that your Mother represents in your life with a gift of safety.
Visit www.sostech.ca for more ideas!